Sewing Fundamentals: Things I Actually Need to Add to My Wardrobe Instead of More Party Dresses
I started sewing because I wanted to make party dresses. This is a sad fact, reflecting on it now. I definitely have a different lifestyle and necessity for my sewing these days. I started as a kid in a candy store, shoveling sugary treats into my mouth, screaming with my mouth full out of pure joy. Now i'm realizing that you can't live off of candy, and it's not reasonable to only make party dresses. Especially if i'm prone to jeans and a cute tee most days at work. So here's my list of wearable garments I hope to (need to!) make in the near future.
Basic and Bold Knits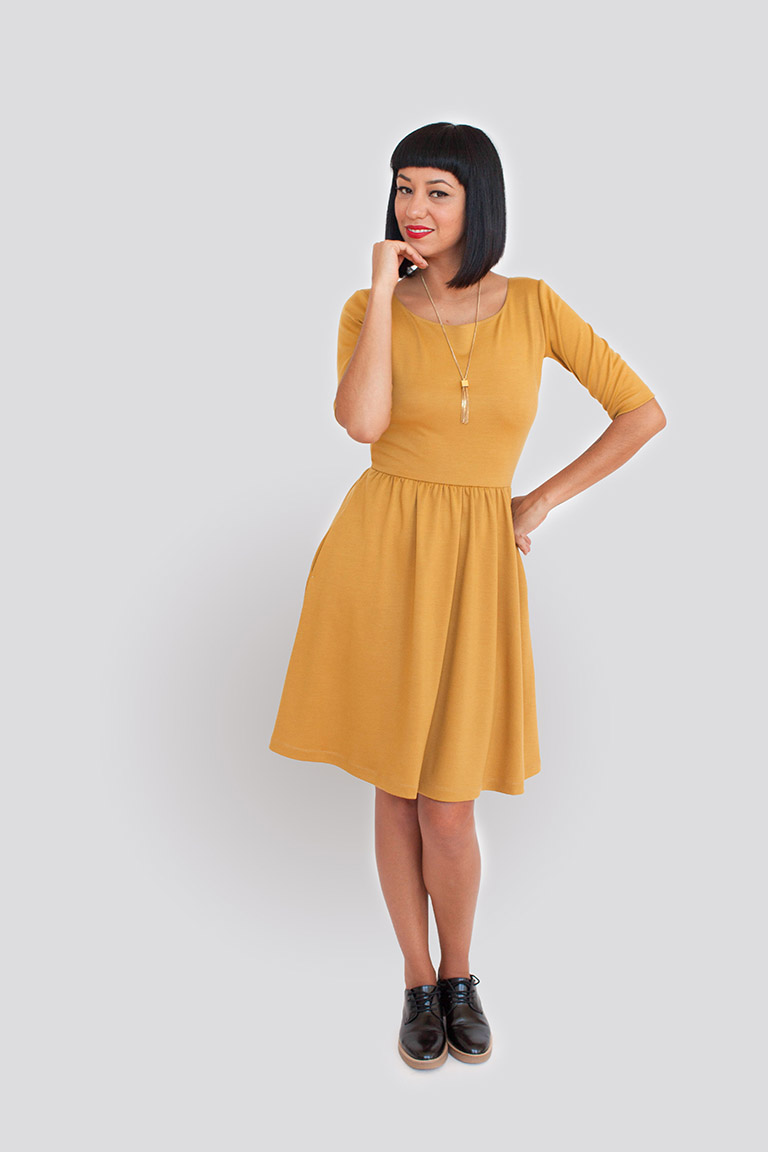 Knits are... a blessing and a curse. I hate thinking about sewing them, and I absolutely despise shopping for knit fabric. I have all of zero apparel fabric stores outside the big box Joann Fabrics and I can't stand the quality of knits they stock. And i'm so picky that you can like the pattern of a knit you see online, and you can order it and find it feels terrible. And yeah, there's always swatch ordering, but jeez, can you think of anything in the world more tedious? Anyways, where I was going with this was: I find knits to be difficult to conceptualize in my head but a vital necessity in my wardrobe. Im a squishy lady who does a physical job of standing and moving and making all day, so I don't have the time or the energy to put up with constricting clothes at work. I plan on making lots of bodysuits, knit tops, and comfy dresses for layering this fall and winter. Some of the ones I look forward to making soon are the MadylynneXSImplicity Henley Bodysuit, Tilly Agnes, Seamwork Julia, Colette Moneta, and the Gable duo from Jennifer Lauren Handmade.
Chambray Nuetrals (Chambray is a nuetral, right?)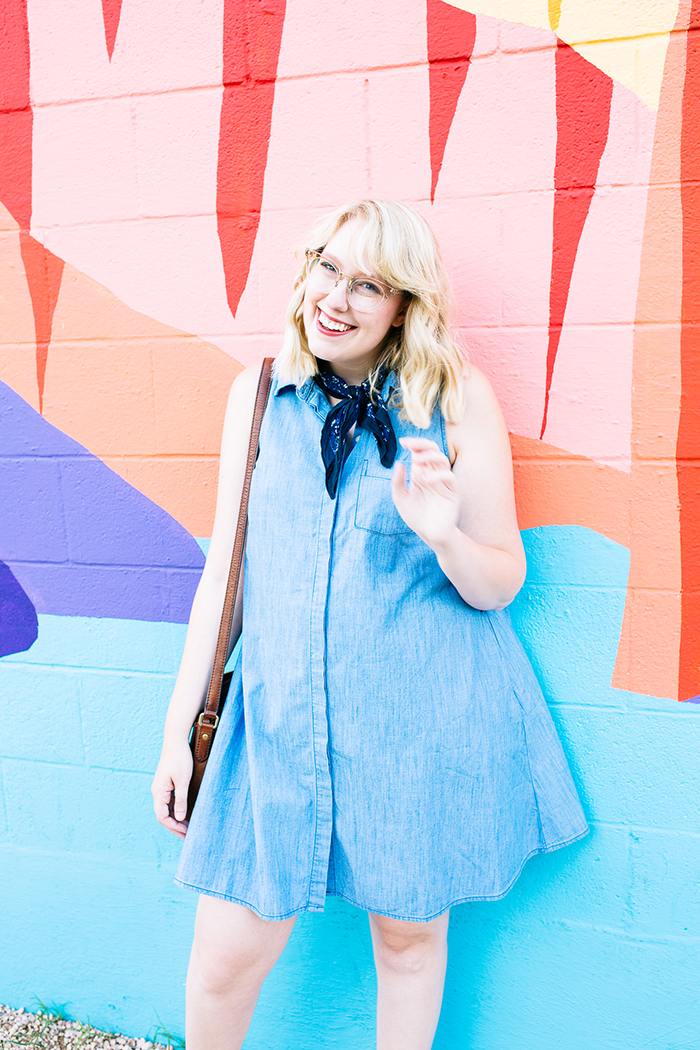 I'm on a real mental chambray kick lately. I fantasize about multiple chambray makes per day. It's summery! It works for fall! Chambray is just a good fucking look on all. I've been leaning hard towards textured solids instead of my usual all patterns all the time style of thinking. I'm not sure what's going on with my sense of style but I can feel it shifting into something new that I feel more confident in. Also as you can see above, you can spice up chambray with fun accents and pops of color which I feel like I never get to show off. Some patterns I plan to make in a chambray really soon are the Grainline Alder, Seamwork Veronica, and a longer but not quite dress length Kalle Blouse by Closet Case Patterns.
Bras. Bras. Underwear. Mostly Bras.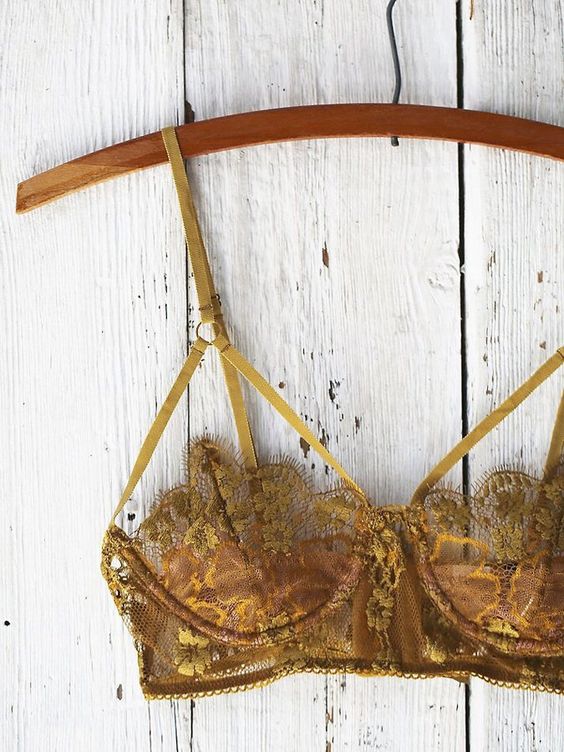 My current style of bra wearing goes like this:
1. Buy a cheap flesh colored bra that kind of fits. At least a little bit.
2. Wear it.
3. Literally only wear that bra every day for months.
4. It will hurt, and it will get gross.
5. It inevitably snaps under the weight of my heavy ass bosoms.
6. Repeat.
So yeah, I'm trying to break this habit. Especially by making well fitting bras with good supplies that I can cycle out like a fucking ADULT. Also pretty things! I feel so much prettier when I'm wearing pretty knickers. Currently I'm planning a whole month dedicated to just bra and undies sewing. It's planned for November, so cross your fingers. Some of the bras I'm planning include the Fenway, the Harriet, and the Marlborough Bras.
A Really Warm and Well Made Winter Coat
I have a similar history with winter coats as I do with bras: One coat. It's usually stylish but cheap. Wear it till it's dead. And it's usually not very warm to begin with. This year i am TAKING A STAND. I'm making a NOT CHEAP wool coat from scratch, and it's gonna be the bees knees. Also considering the cold rochester winters we are akin to, I'm looking forward to having a nice wool coat that will actually keep me warm. I'm pretty smitten with the waffle patterns coat, but i love the closet case clare coat and the Christina Haynes ellsworth coat.
A Robe! For the Sanity of my Platonic Roommate.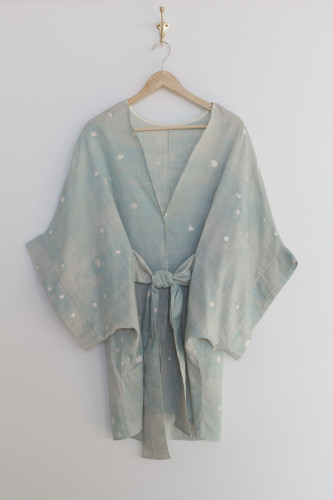 As I am literally currently moving in with my boyfriend and our friend, I think it's about time I dive into life with a robe. It's easy, they're comfy, and it's going to make walking from the bathroom to my bedroom after a shower much less painless. I'm pretty sold on the Seamwork Almada, but if you're looking for a more traditional robe, my former employer Purl Soho has a great paid for robe pattern.
Durable Statement Pieces to Spice Up Everyday Outfits
This is kind of a broad idea but as my style changes, I find myself reaching for statement pieces that are wearable with tees and comfy shoes. To prepare for fall I find this means a pair of black and pink dungarees, specifically the Tilly Cleo. That's the only really planned piece I can think of, but I want to make some really special embroidered jeans also.
That's it guys! Tell me what you've learned about your wardrobe from sewing, and what staples you see yourself sewing for fall!